Folks are trying to plan ahead for their summer trips and, of course, the late snow melt this year is making that more difficult than normal. We're often asked that question of whether the trail between Crested Butte and Aspen will be open or closed this summer due to snow and last winters avalanches. I'm going to start this post off with a little education and information that some people may not know. Then get into current conditions and finish with what I'm thinking July will look like.
The Crested Butte to Aspen Trail. Or Aspen to Crested Butte… People often refer to "the trail". This can be a bit confusing as there are many different trails that can be used to get between Aspen and Crested Butte. The most popular and shortest route is over West Maroon Pass. This is the most popular route by far as it is the shortest route and has received the most media promoting it. The West Maroon Pass route does not actually start and finish in Crested Butte as the trailhead is a little way out of town. East Maroon Pass is a longer hike and is far less crowded due to that longer distance. Both of these hikes travel through the Maroon Bells Wilderness. A couple of other options would be Triangle Pass and hiking past the Conundrum Hot Springs, or bikers using Pearl Pass or Taylor and Star Pass to get between Crested Butte and Aspen. Of course, there are even more fun routes you could come up with too. All these have different conditions going on this year with the snow and past avalanches.
Will the trail be open or remain closed? This is another common question folks ask. You can travel these trails at any time and they don't get opened or closed. It's the conditions and how you would travel along those trails that change, right. I think this is what folks are trying to ask, but they may just be unfamiliar. Since the trail is technically always "open," let's focus on the access and trail conditions.
Current Trail Conditions. I'm mostly going to focus on the West Maroon Pass Hike as that's what the majorly of folks are seeking information for. On the Crested Butte end of the West Maroon Pass Hike, you start or finish at the East Fork Trailhead located in Scofield Park. This is typically about a 45min drive from crested butte on a dirt road that doesn't necessarily require an SUV, but a car with some clearance. To get to that trailhead you have to drive over Schofield Pass. On big winters Schofield Pass gets blocked by avalanche debris. That is currently the case and will be the case for most of the summer. On June 15th and 16th I hiked over Schofield Pass and took the photos below. Current conditions are lots of snow as you would guess and some big avalanche debris piles. After those photos, I'll move on to what I think July will look like.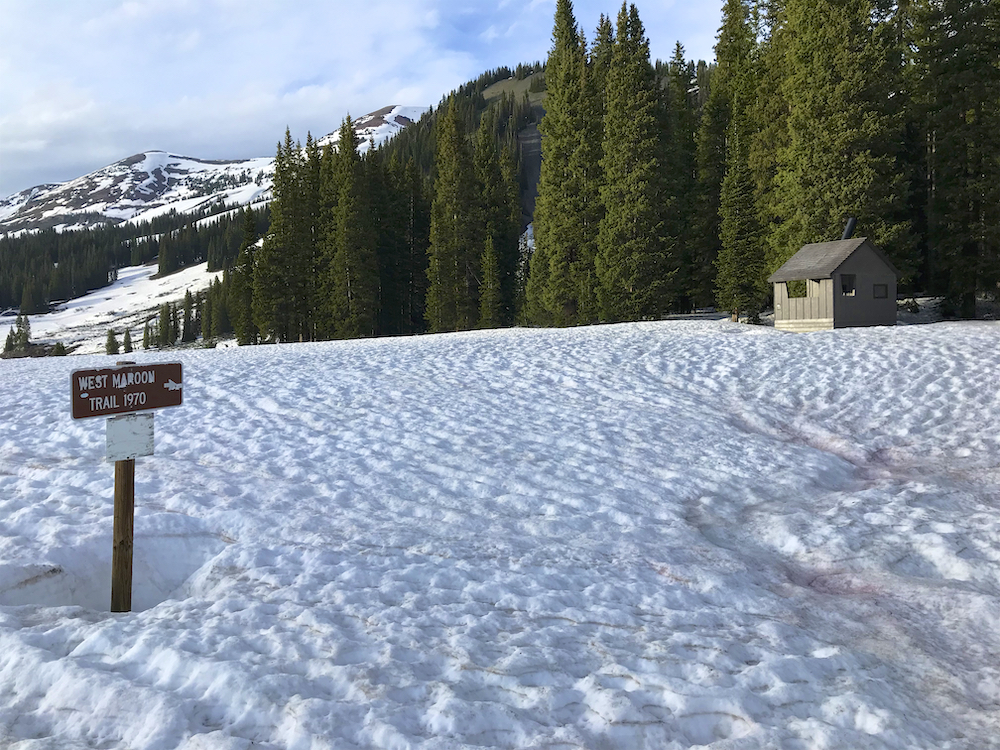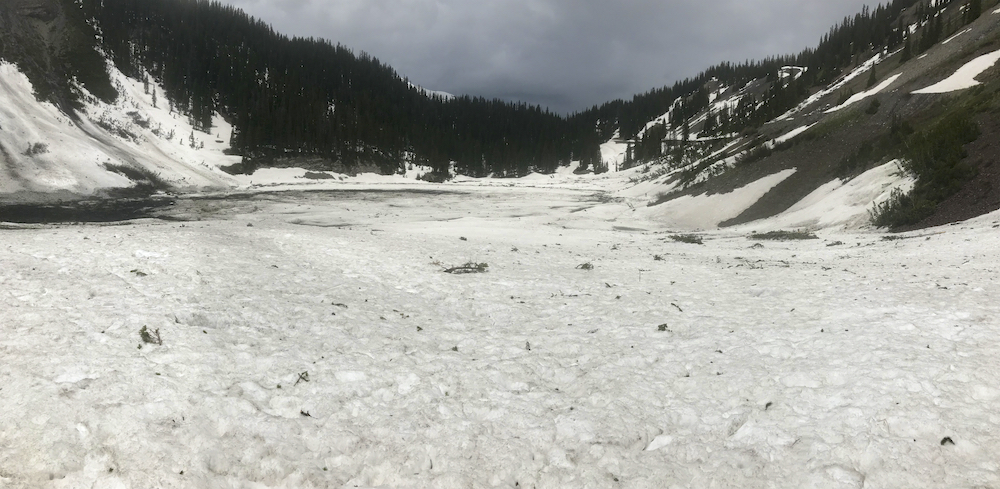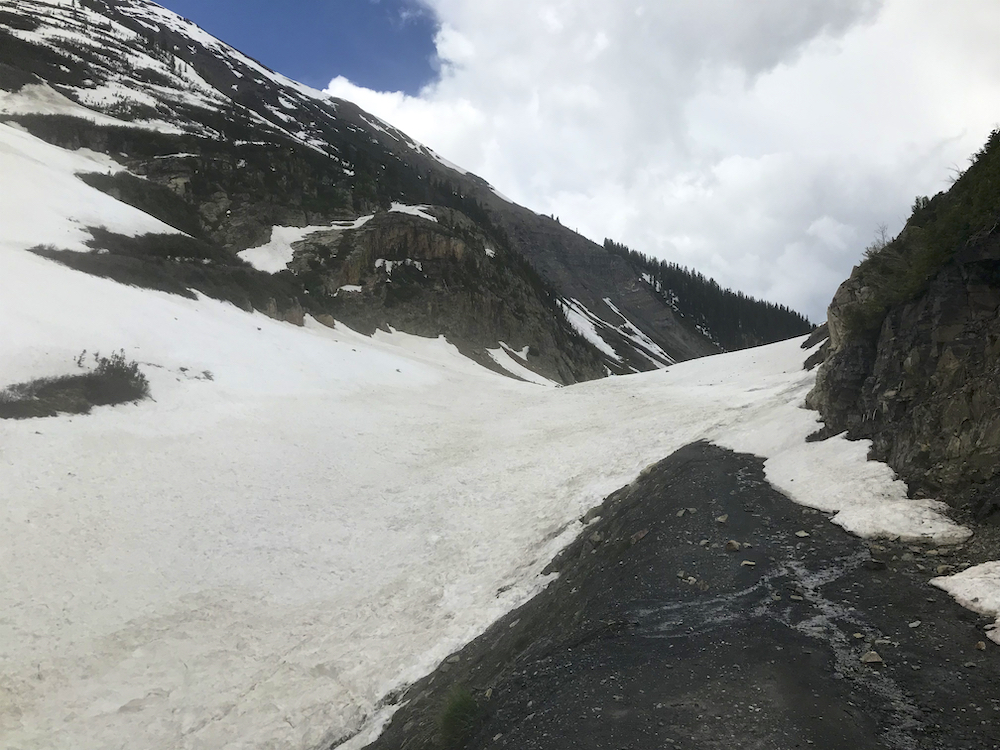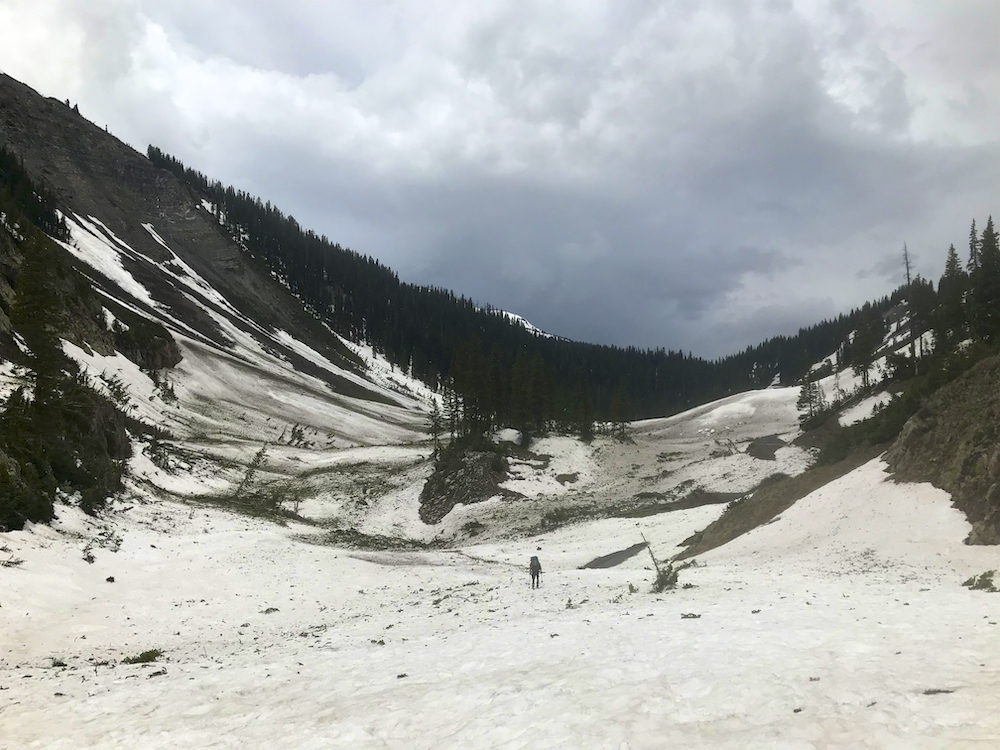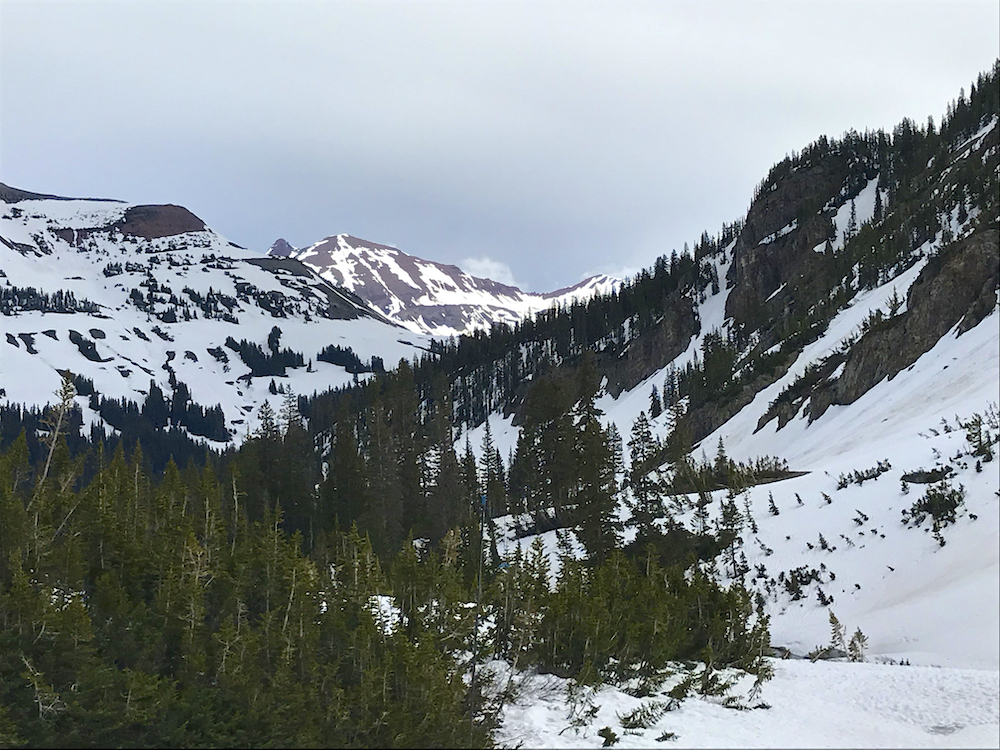 July and later Trail Conditions. Again, I'm mostly going to focus on the West Maroon Pass hike as that's what the majority of folks are seeking information for. If you are booking our services for something else, of course I'll help you with all thatspecific information. Snow melts, flower bloom, mud turns to dust, it's all going to happen, but when? We're really just going to have to watch and see what happens, or really how the weather pans out. My best guess at this point, people hiking in the first couple weeks of July will be hiking on some long sections of snow. For the adventures types, that's not so bad as the snow by that point will mostly be supportable as opposed to snow where you are sinking into your shins or deeper. The difficult part will be keeping yourself from falling on the steep snow around West Maroon Pass and sliding out of control where you could potentially slide into rocks below and really hurt yourself. So there are some particular skills that you will need to have to keep yourself safe if you want to hike during this time. Another option would be to hire a guide service to keep you safe and show you a fun time! A couple of options there are Colorado Backcountry, Aspen Alpine Guides, or Aspen Expeditions. I particularly love these type of conditions as you can have so much fun sliding around in the snow, but you just need to make sure you can do that safely and have the fitness for the extra effort required.
After the first couple weeks of July, there will definitely still be snow to deal with along the West Maroon Pass Hike. Though more snow will have melted and all the dirty footprints in the snow from previous hikers will help to make route finding easier. Those previous hikers will also help a ledge of sorts to form on steep snow sections. By the time we hit August, there will still be snow patches but we should be past any technical aspect to the hike as it relates to snow.
The avalanche debris on Schofield Pass look like they are going to be impassable to vehicles all summer. You can easily walk over those avalanche debris but not drive over them. So just count on the extra 2-3miles of hiking.
As conditions change we'll keep updating to help you best plan your summer trips between Aspen and Crested Butte.