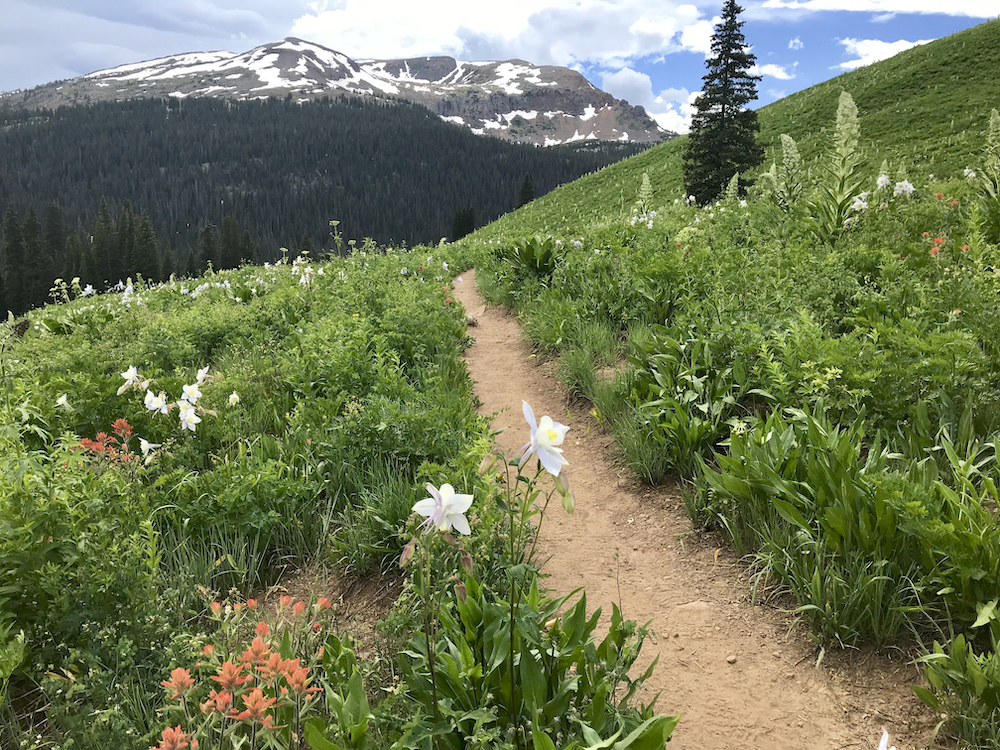 West Maroon Pass is busy hikers again, snow continues to melt, flowers continue to grow, and beautiful summer weather sure has taken a strong hold over the last week. We'll have a look at how conditions have changed on the popular West Maroon Pass and give some brief updates on the far less busy East Maroon Pass, or the Mountain Bike routes such as Taylor to Star and Pearl Pass.
West Maroon Pass:
The popular hiking route between Crested Butte and Aspen saw a big improvement in conditions over the last week. It sure has been hot and dry in July, and those two things combined to help dry out more sections of the trail and continue melting snow. There was easily 40 people hiking over to West Maroon last Saturday, and more on Sunday. The weekend summer crowds have arrived.
There isn't really any steep sections of snow to deal with along this hike anymore. There is a short section of steeper snow on the Aspen side of West Maroon, but it has been cut in nicely by all the people hiking. Otherwise all the other snow is low angled and doesn't add any technical component.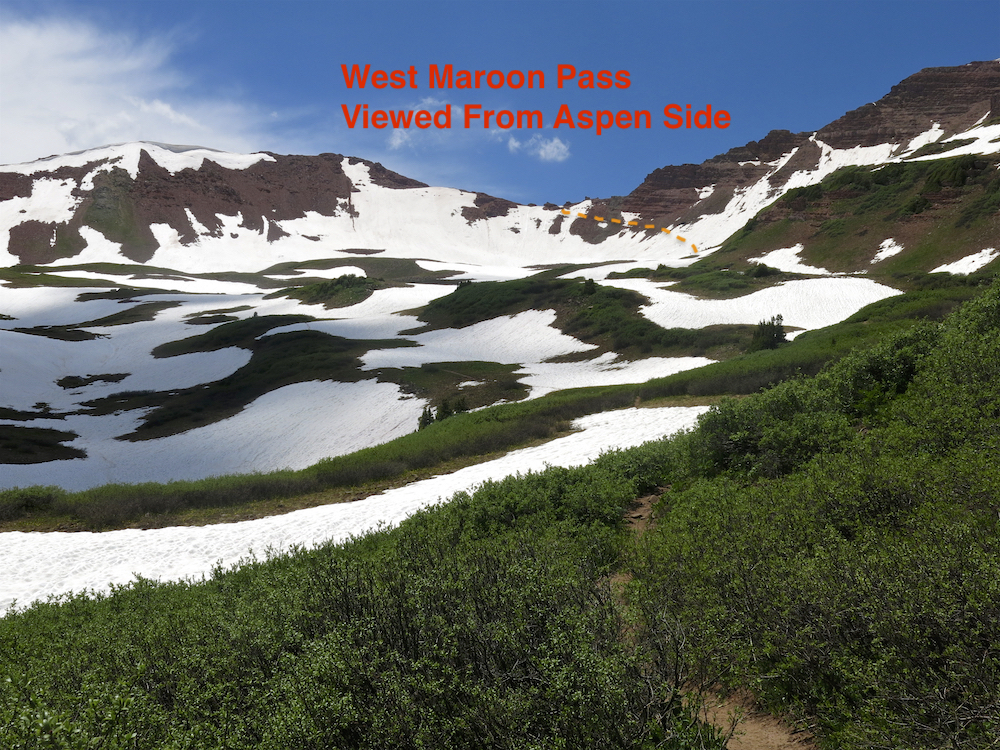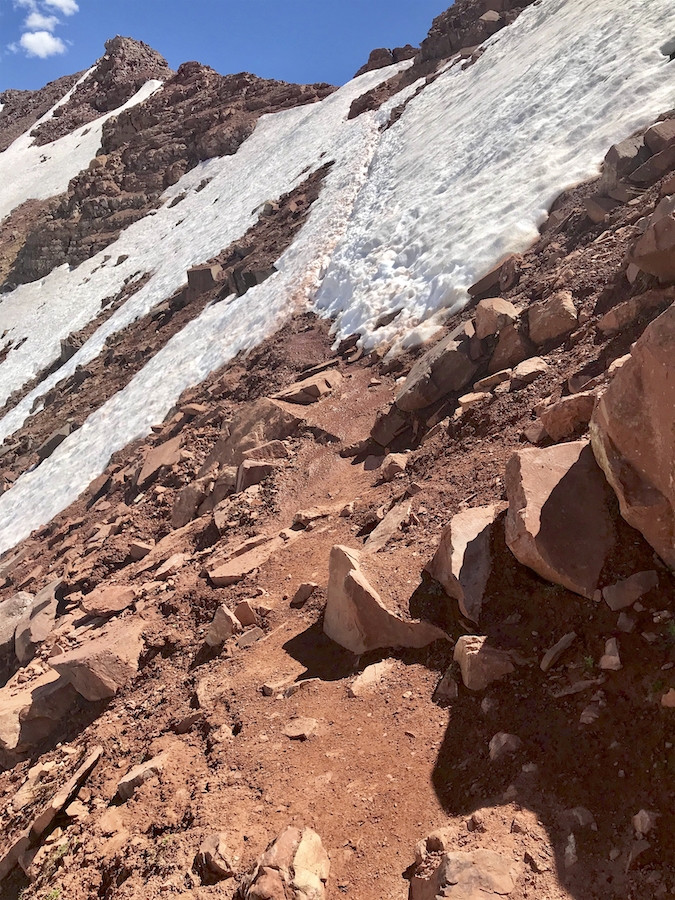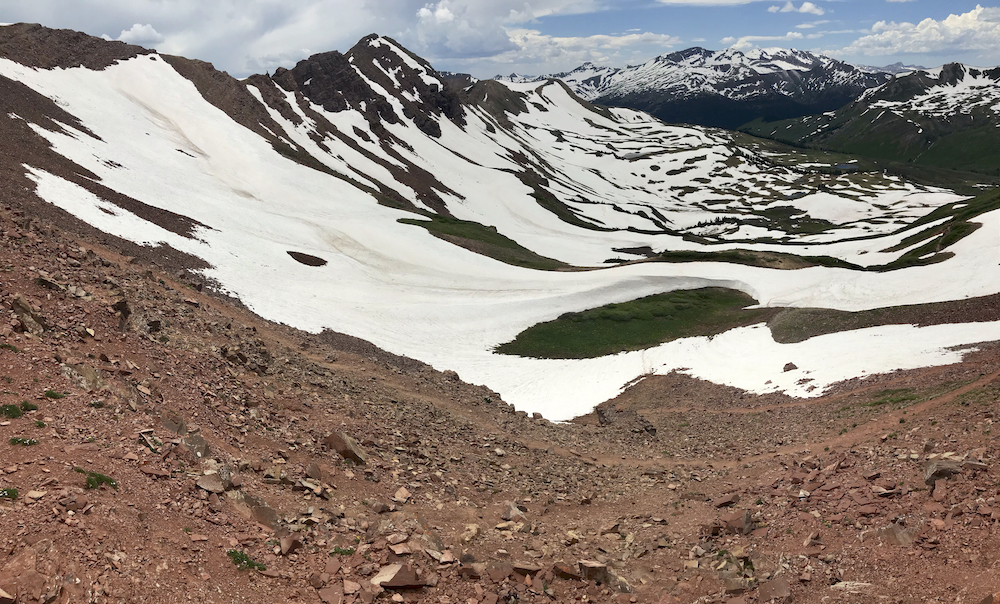 The navigation challenges have also improved. Trail crews have done some great work cutting out trees through some of the avalanche debris. While all the hikers are making steps through the snow sections to help aid in where to go. You should still be hiking with a map so you don't get confused, or even better, a cell phone app that will turn your cell phone into a GPS. I use Gaia GPS, but there are free apps that work too and I just don't have experience with them. AllTrails sounds like one.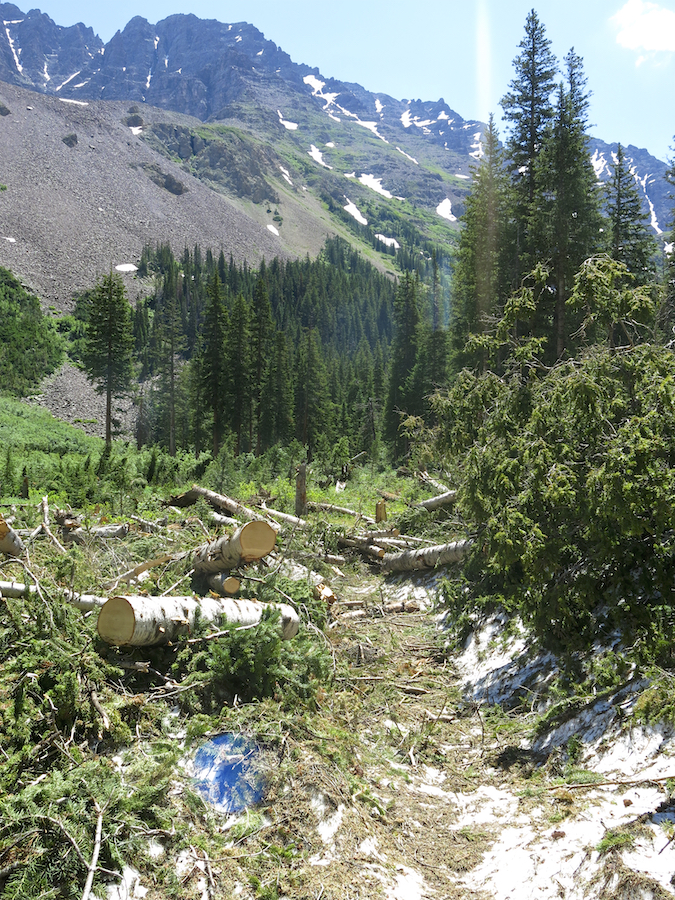 Snow bridges over the biggest creek crossings where still holding up well last weekend. In another week you may have to start walking through some of the creeks as those bridges keep melting. Water levels in the creeks are no longer high so it will not really matter.
Schofield Pass:
The snowplug is still there and will be there for the summer as we have previously discussed. Otherwise all the snow has melted off the road and its easy to hike or bike the road.
East Maroon Pass:
We talked to folks back in early July that were hiking East Maroon Pass around the same time that some of the first folks were hiking West Maroon. I bet conditions are similar to West Maroon. Though there could be more avalanche debris piles to deal with. On the Aspen side of the pass, hikes currently need to start or finish at the Maroon Bells TH. As the few miles of trail down to the East Maroon Portal have lots of down trees.
If you have the fitness for more miles, East Maroon Pass is a great way to get away from the weekend crowds on West Maroon.
Mountain Bike Routes:
The best mountain bike route goes from Aspen to Crested Butte over Taylor Pass, then to Star Pass. That route starts in Ashcroft. This is a sweet route between these two towns. I bet this route is getting close.
Pearl Pass has a huge pile of trees and avalanche debris on the road a couple miles above Ashcroft. This route is sounding impassable for some time yet.