The well below average snowpack for our area is melting quick this year, and now the current heat wave is really drying things out. Our first reservations of 2022 for folks hiking over West Maroon is coming up in another week or so. That will get the shuttle runners up on the passes and provide some better photos and trail conditions. For now, I just did a little walk on the CB side of West Maroon to check things out from a far.
West Maroon Pass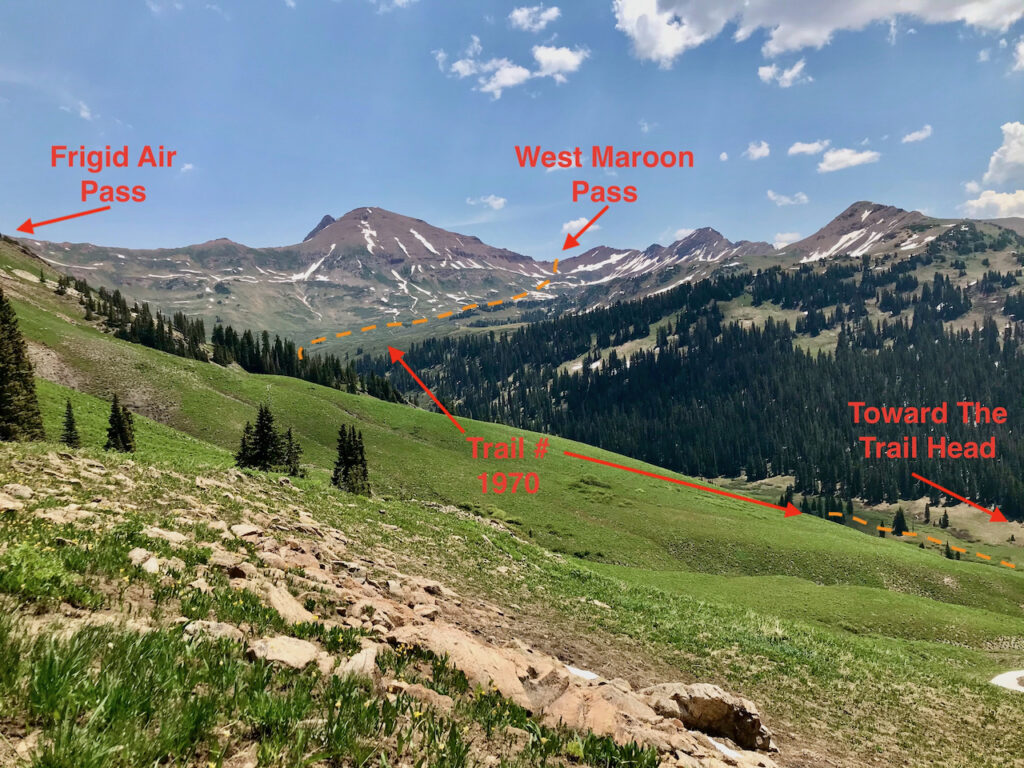 On the Crested Butte side of the pass the trail is mostly dry and dusty until you hit the last few alpine benches before the pass. Looks like there are a few snow fields left in the usual places. They don't look like they are really posing mush problem at the moment and I bet in another couple weeks they'll be gone anyway. The Aspen side of the pass always holds more snow. We'll get some photos of the Aspen side once we are out and running.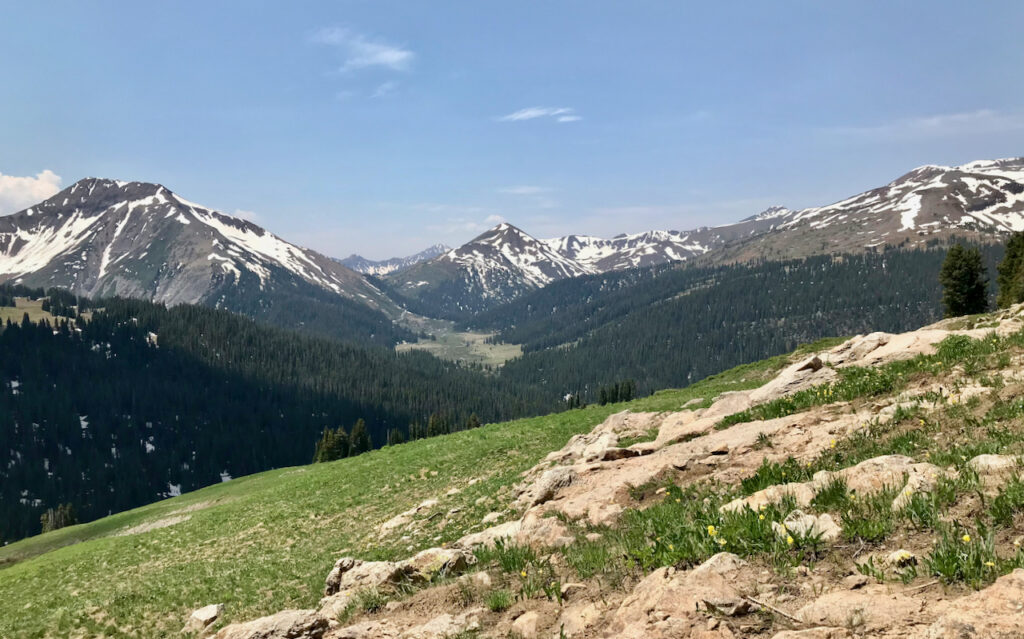 Schofield Pass
The road over Schofield Pass is dry and very dusty. There is no snow plug for 2021. Basically the road is in fairly normal condition and there isn't much notable to write about at this time.